What Makes Key West So Special?
General
Posted by: Danger Charters 2 months ago
Ahoy, adventure seekers! If you're looking for a tropical paradise that's as one-in-a-million as a pirate's treasure chest, then it's time to pack your bags and set sail to Key West, the twinkly little gem of the Florida Keys!
Situated at the very southernmost tip of the continental United States, Key West island (the "Conch Republic" to us locals) is a hands-down paradise, surrounded by the sparkling turquoise waters of both the Gulf of Mexico and the Atlantic Ocean. Our strategic location has played a significant role in shaping the island's history, as it has — for centuries, no exaggeration — acted like a magnet for passing adventurers, mercenaries, pioneers, and explorers.
Today, Key West still lures in starry-eyed travelers from all over the world who come here to experience our laid-back island life and the rush of the great outdoors.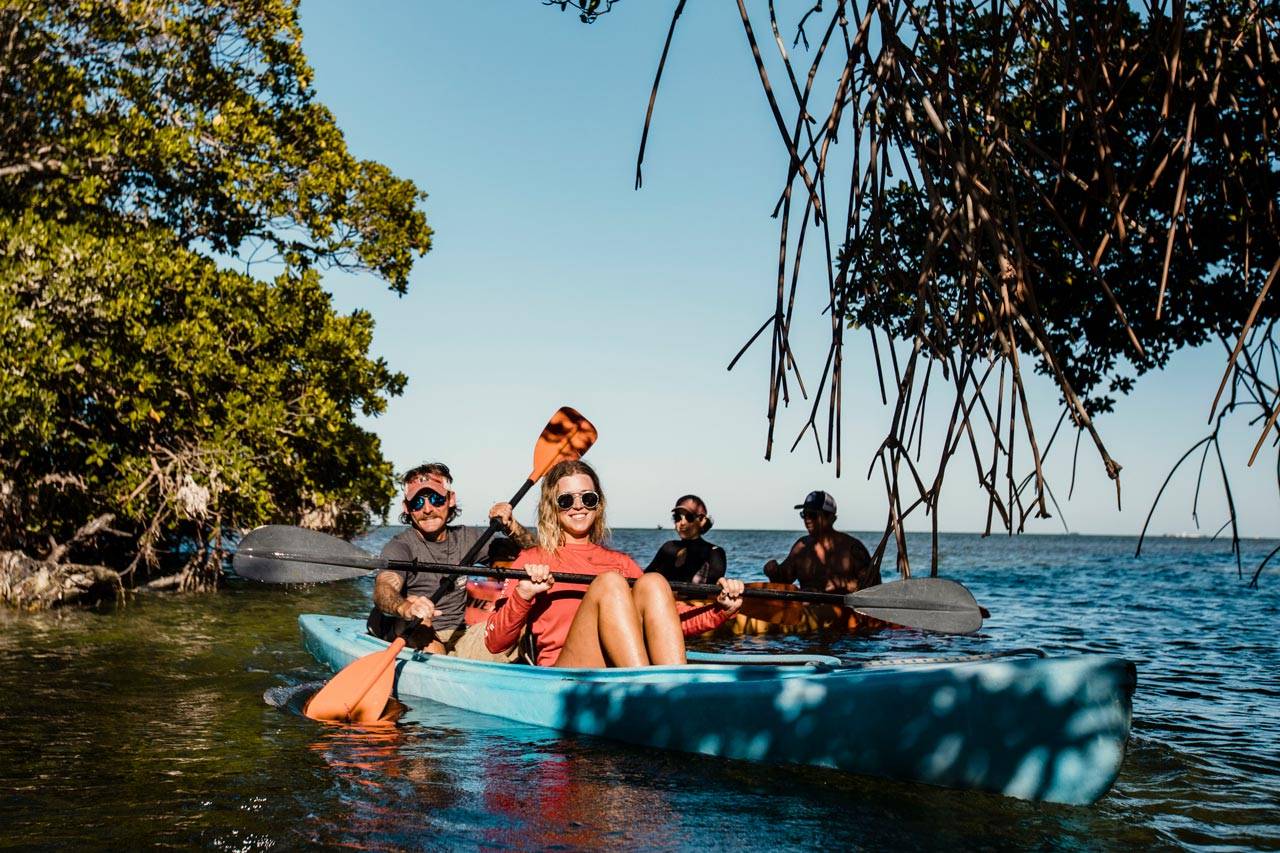 Why Do People Like Key West So Much?!
That's an easy one. Whether you're a history buff, a nature enthusiast, or just someone who craves the thrill of exploring new places, Key West has got something special in store for you.
Today, we're going to uncover the hidden treasures that make Key West so magical, not just for tourists but also for us folks at Danger Charters — we who call Key West home, and delight in sharing the wonders of this incredible place with the clients who choose to vacation with us!
It's The Island Time Forgot (To Ruin)
When you visit Key West, you'll instantly feel like you've stepped into a time machine that has (poof!) transported you back to a bygone era.
Our tiny island is steeped in history, and you can't help but fall in love with our dialed-up-to-11, old-world charm. From the ornate latticework of our architecture and our chocolate-box neighborhoods to the iconically circusy Mallory Square, Key West exudes a unique character that sets us apart from any other place.
It's A Natural Wonderland
Sure, lots of folks come for the Key Lime pie — but if your tastes extend to the wild as well as the wonderful, you'll find some of Mother Nature's best-kept secrets in Key West.
As anyone here at Danger Charters can tell you, the diverse ecosystem of Key West is a legendary playground for nature lovers. Snorkelers and water sports enthusiasts of all stripes can splash down into our backyard open-sea aquarium. Keep an eye out for the gentle manatees that toodle through these crystal-clear waters or admire dolphins hucking flips right off the bow.
Key West's Historical Haunts
Stroll along the streets of Key West and you'll uncover yet another treasure trove — this one, of historical landmarks and tall tales.
One such gem is the Ernest Hemingway Home and Museum, where the great American novelist committed some of his finest works to paper. There's a whole separate (and true) story about the six-toed feline descendants of his pets that roam the property, and it's worth hearing in person.
For a taste of the island's military history, head to Fort Zachary Taylor Historic State Park. Built in the mid-1800s, the Fort played a crucial role in the Civil War and the Spanish-American War. Explore the fortress, snap some Instagram-worthy shots, enjoy the crystal-clear waters off the grounds, or simply relax on the pristine sandy beach — the choice is yours!
Is Key West Worth The Hype?
In a word — absolutely! Key West is not just a destination; it's an experience.
Is it "worth the hype" to watch the most breathtaking sunset of your life while sipping on a refreshing Key Lime Colada? Oh yes. Is it worth the hype to meet a grave-digging iguana … and slip into your own private piece of ocean from one of our beautiful Danger Charters schooners and get lost in "sea TV" through your goggles until it's time for a snack? Yep … it sure is.
Key West Places To Visit
While the island offers a plethora of exciting activities, more than a few spots stand out as must-visit places beyond what you'll read about on pamphlets at the Key West information kiosk.
Duval Street, the beating heart of Key West island, is a bustling hub of shops, bars, and restaurants. It's the perfect place to mingle with fellow adventurers over, well, pie… and to burn it off by shaking your moneymaker around the vibrant nightlife that the island has to offer.
Try this for a quirky (yet delightful) experience: the Southernmost Point Buoy. This iconic landmark marks the southernmost point of the continental U.S. Taking a photo with this colorful buoy is practically a rite of passage for Key West visitors, and it makes for a fun single-point scavenger hunt.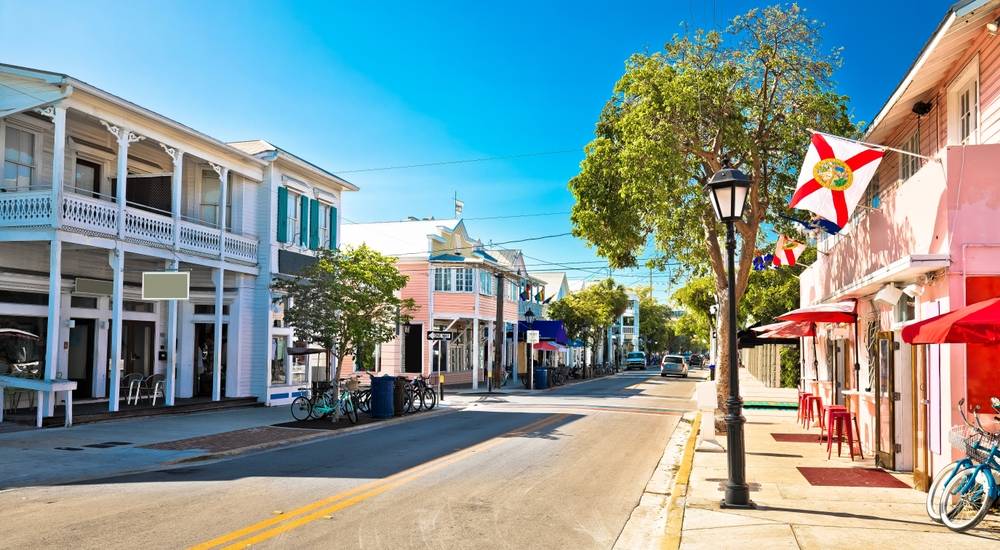 Just the Travel To Key West IS AN ACTUAL ADVENTURE
Reaching Key West is an adventure in itself. The scenic drive along the Overseas Highway will take you through a series of bridges connecting the islands, offering breathtaking views of the ocean along the way. If you prefer a quicker route, hop on a short flight to Key West International Airport. You'll be sipping cocktails on the beach in pretty much no time.
So, dear wanderers, pack your sunscreen and your sense of adventure and set sail to see the captivating island of Key West with us! Discover our history, embrace our natural beauty, and bask in the warmth of our people. It won't take long for you to realize why Danger Charters chooses to sail the enchanting waters of Key West — a destination that promises memories to treasure for a lifetime!
Visit Key West — take to the seas with us — and embark on a journey like no other! Fair winds and following seas, friends!