About Danger Charters
Sailing Key West For 30+ Years
For The Love Of The Sea
Danger Charters has been a fixture in the luxury excursion arena in Key West for more than 30 years. We sail 364 days a year, taking only a single day off together as a team – and sometimes, we spend that day sailing too!
We sail because we love sailing, and we consider it a privilege to share the stunning Florida Keys with thousands of people from all over the world every year.

Our Boats
Danger Charters has four custom-built, historic, shallow-draft schooners: Danger, Sarah, Danger's Prize, and Danger's Pearl. See the world at the speed it was discovered.
Our Crew
The Danger Charters crew is knowledgeable, experienced and passionate. We prioritize safety, provide first-class service, and respect this incredible place we are fortunate to call home.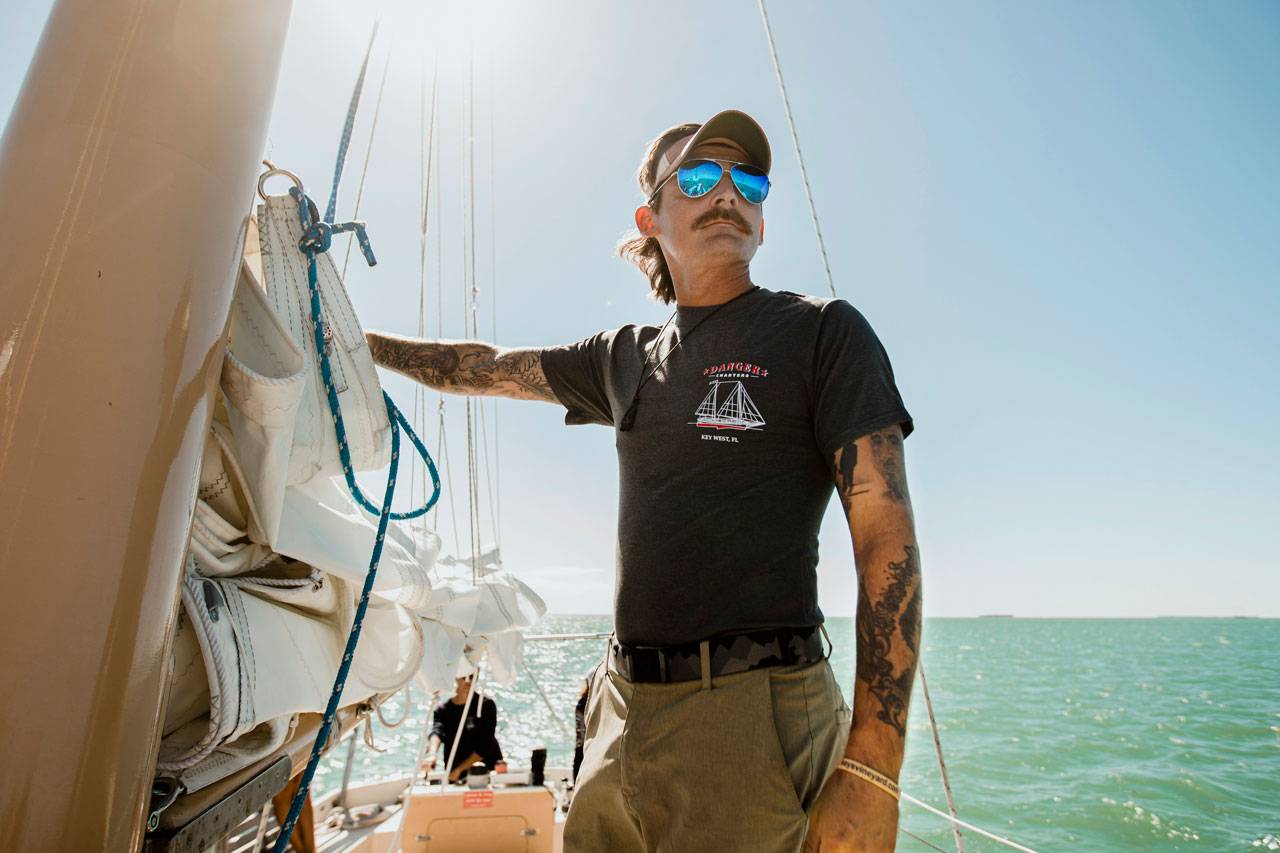 Originally from land-locked Nashville, Brad has been living his best life in Key West for the past 3+ years. He came here by way of his own sailboat, which he still enjoys sailing in his free time. He also enjoys diving and hanging out with the Danger crew – the community in Key West is right up Brad's alley.
What Makes Us Different
Danger Charters is committed to showing you the real Florida Keys – those secret spots and perfect places that have inspired countless artists, poets, and musicians to make their magic (John James Audubon, Shel Silverstein, and Jimmy Buffet to name only a few). It's this deep-seated care for The Conch Republic that makes locals choose Danger Charters too.
Calm water for smooth sailing
Excellent food and beverage
No crowds so you can lounge
Experienced captains
Knowledgeable crew
Eco-education opportunities
Top-quality snorkeling gear
Easy-to-use ocean kayaks