SAIL AWAY
The Keys Are Calling & We Must Go
Key West Sailing Charters
What Makes Us Different?
Locally owned and operated for more than 30 years, Danger Charters is all about the Key West sailing experience – wind in the sails, sun on our face, the sound of the waves lapping against the hull.
Our shallow-draft schooners allow us to go where others can't … and we choose to go where others don't. We seek calm, crystal-clear water so that you can enjoy the very best of the beautiful Florida Keys. We can't wait to host you for an unforgettable day of sailing in Key West.
We treat you to the Key West that's inspired countless paintings and poetry, and show you why locals choose Danger Charters too. Kick back, relax, and be one with the wind and waves … we'll take care of the rest.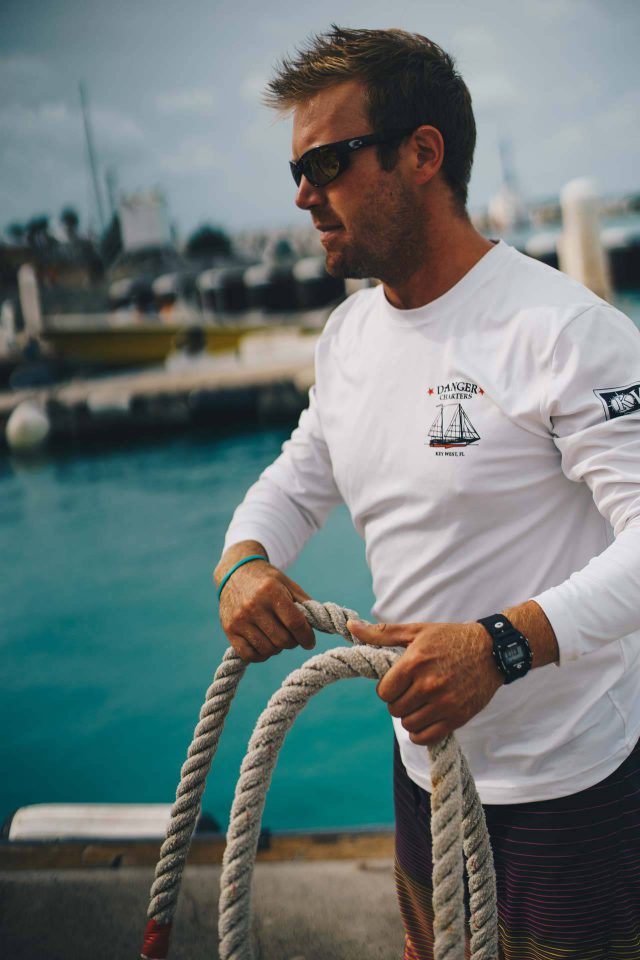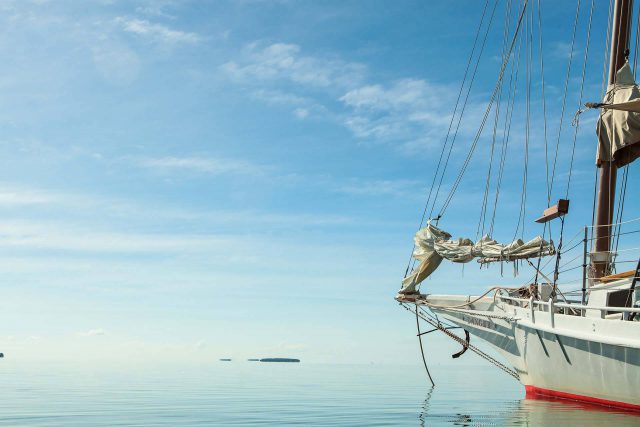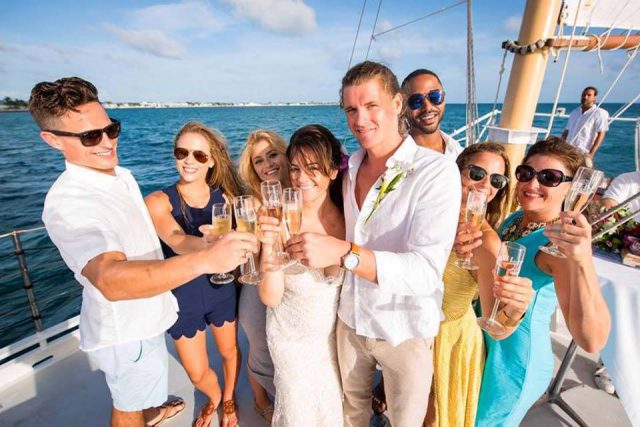 What We Provide
Calm water for smooth sailing
Excellent food and beverage
No crowds so you can lounge
Experienced captains
Knowledgeable crew
Eco-education opportunities
Top-quality snorkeling gear
Easy to use kayaks
Our Playground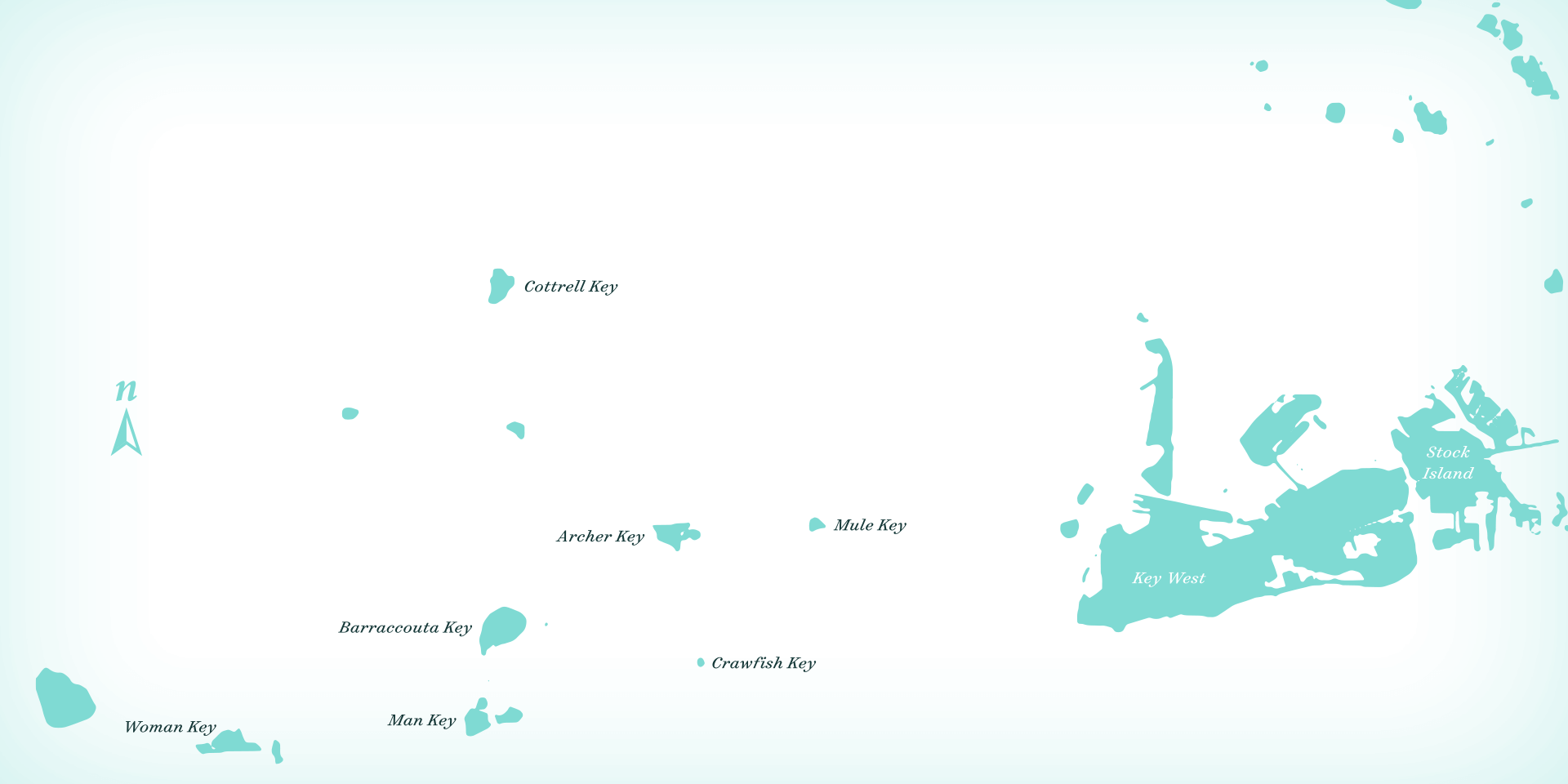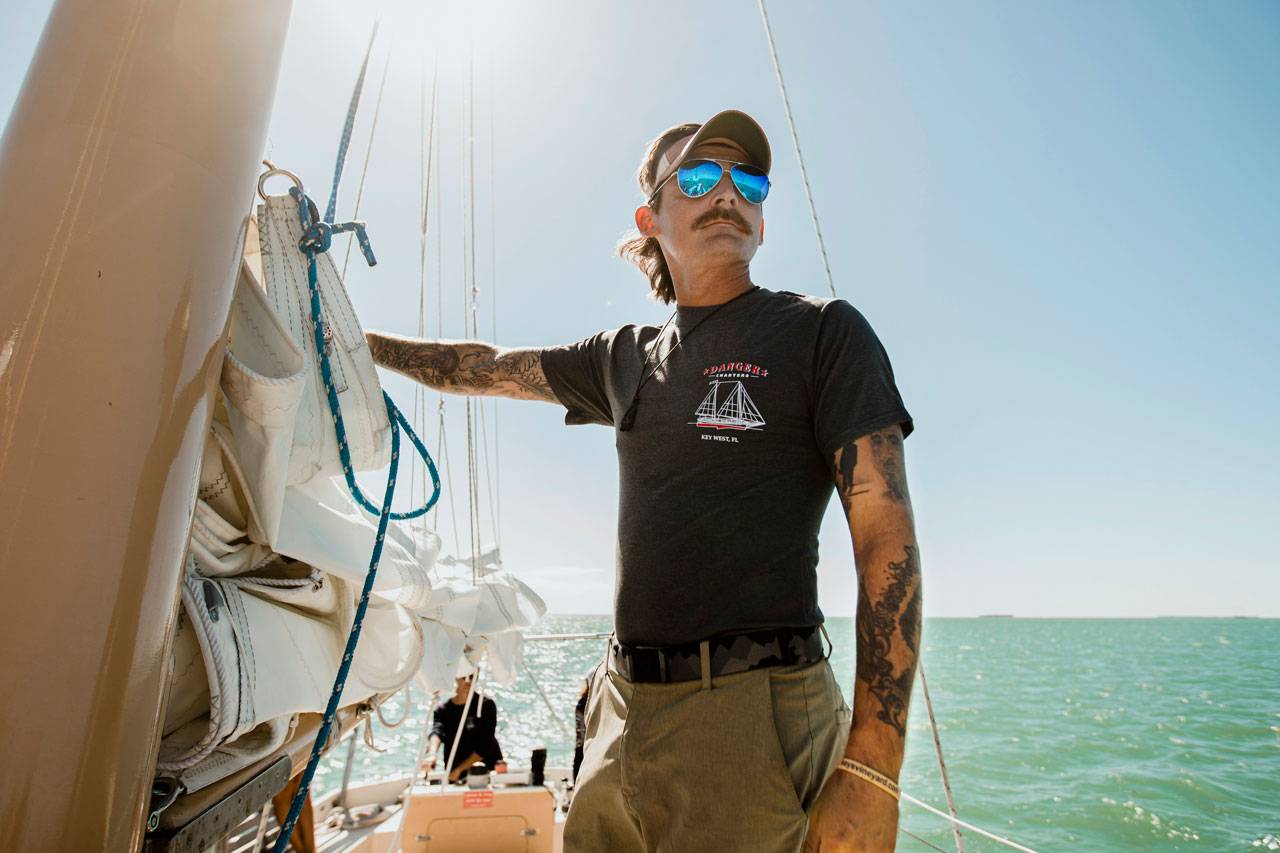 Originally from land-locked Nashville, Brad has been living his best life in Key West for the past 3+ years. He came here by way of his own sailboat, which he still enjoys sailing in his free time. He also enjoys diving and hanging out with the Danger crew – the community in Key West is right up Brad's alley.
Our Fleet
Historic Key West Schooners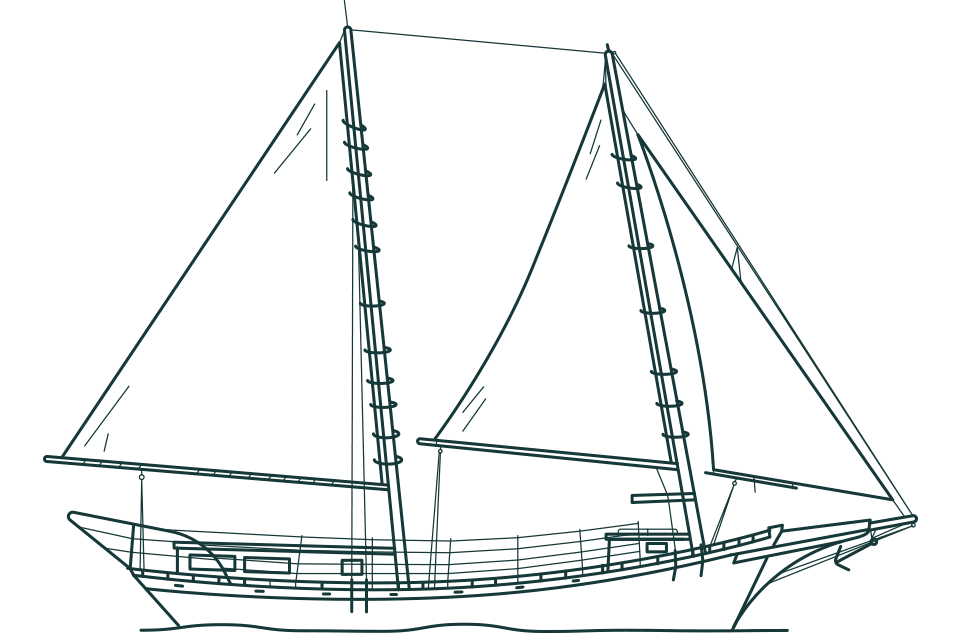 Danger
Boat Type: 48' Skipjack
An elegant, custom-built Skipjack replica, Danger perfectly navigates the shallows surrounding the prettiest parts of the Keys.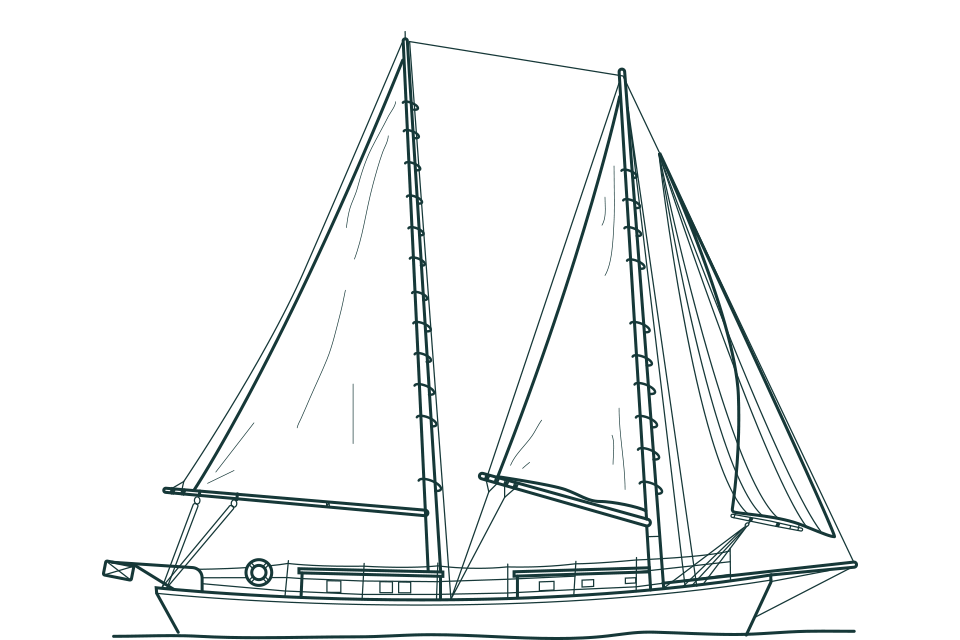 Sarah
Boat Type: 52' Exuma
Sarah is an exceptional vessel. She was built for exploring the Keys, Gulf, and Caribbean, and was the first ever Exuma 52!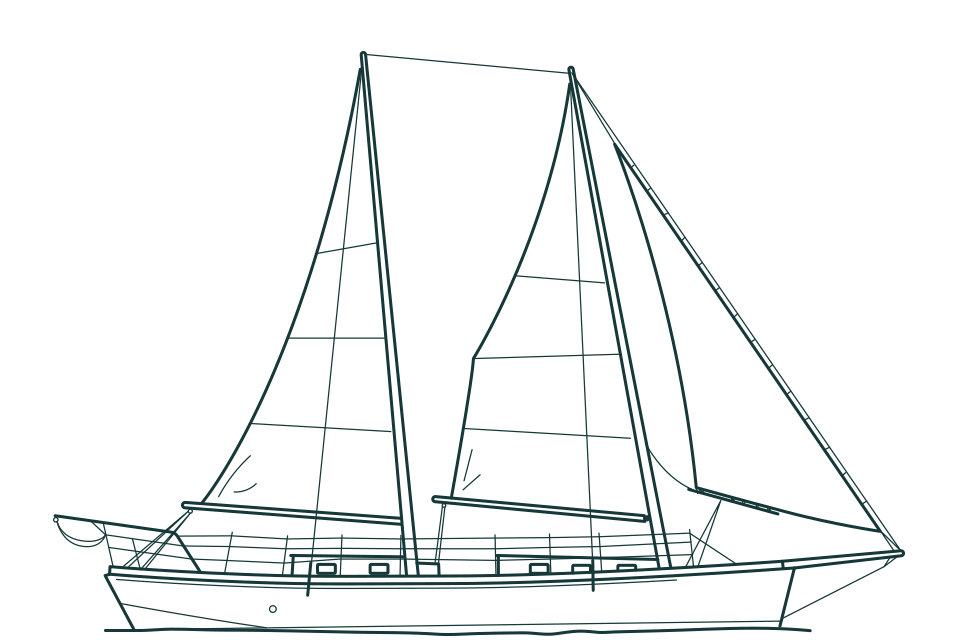 Danger's Prize
Boat Type: 52' Exuma
Commissioned by Danger Charters, Danger's Prize is spacious, swift, smooth and seamlessly sails in our shallow waters.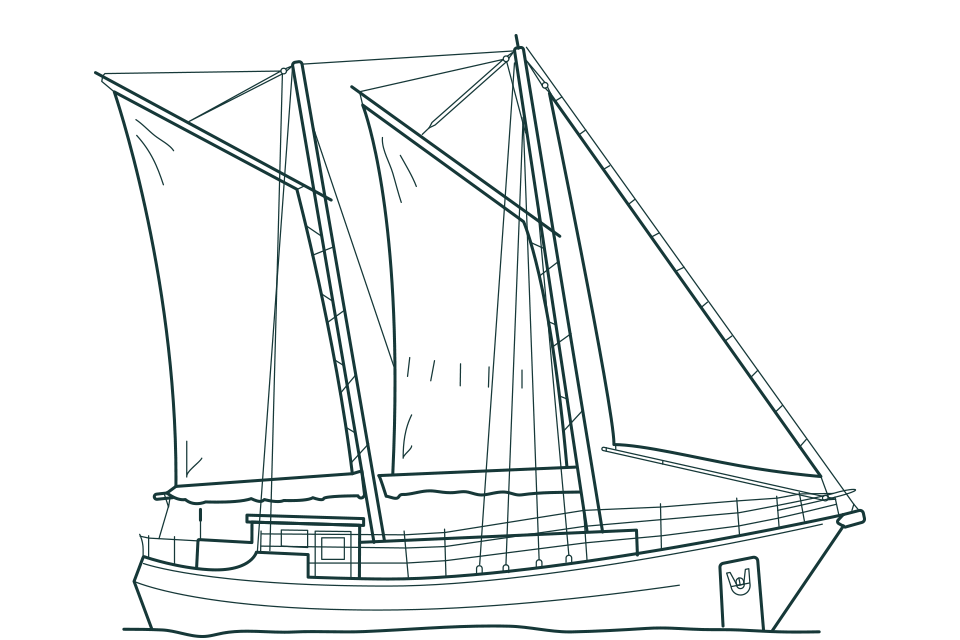 Danger's Pearl
Boat Type: 57' Rover
Danger's Pearl is a mini tall ship with romantic-red sails. Her on-deck amenities make her a dream-come-true diving boat.
Spent my birthday eve sunset sailing with my husband and it was unforgettable! Could not recommend it enough. Such a beautiful time! I would definitely do it again next time we go to Key West. Thank you all for such a wonderful and memorable experience!
Katherine Bejerano — Google
I can't get over how personal this experience was!!! The group was small which made the experience that much better. Myself, my sister, and my two daughters had the best time! Everyone was so kind and personable! Thank you for a wonderful time! Danger Charters is definitely a must if you are looking for a sail, snorkel, kayak experience for the first time!
Carlota Castillo — Google
We did a full day sail and snorkel trip with about 27 of us and it was perfect! The crew Bryan, Logan, and Alex were informative, attentive, down to Earth, and make a mean pasta salad! They even provided the snorkeling gear and tips on where to look at the reef! Hands down the best trip during Key West! Will definitely book again in the future! Thanks guys!
Michelle Williams — Google
Make Memories To Last A Lifetime
Ready to Start Your Adventure?
November Special – Save 15% off all trips when you book online with code GIVE15. Not valid on private charters.