Our Boats
Historic. Magnificent. Comfortable.
The Danger Charters Fleet
Danger Charters has four beautiful, custom-built and meticulously maintained schooners: Danger, Sarah, Danger's Prize, and the newest member of our fleet, Danger's Pearl. Each has a distinct personality, and all are shallow-draft vessels – making Danger Charters able to go where others can't (and we love to go where others don't).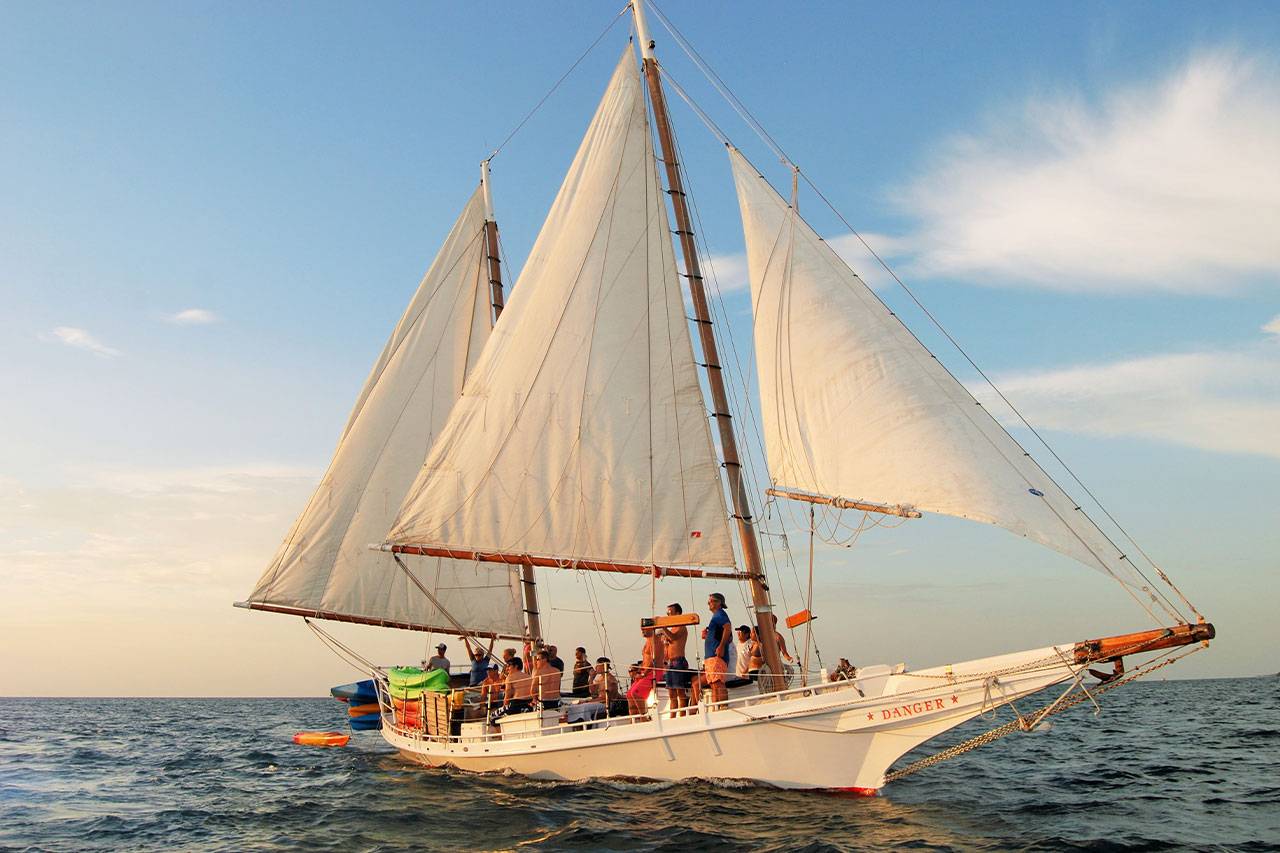 Danger is the most traditional of the schooners in the Danger Charters fleet. Custom-built just for us, she is a stunning replica of a 19th Century Skipjack: boats built to dredge the oyster beds of Chesapeake Bay.
The Skipjack was introduced to the Keys in the early 1900s to work in the sponging and cargo hauling industries and to serve as wrecking schooners – boats that salvaged the many (very profitable) run-aground wrecks. Though used for a very different purpose today, the Skipjack is excellent at navigating the shallow waters that surround the Keys.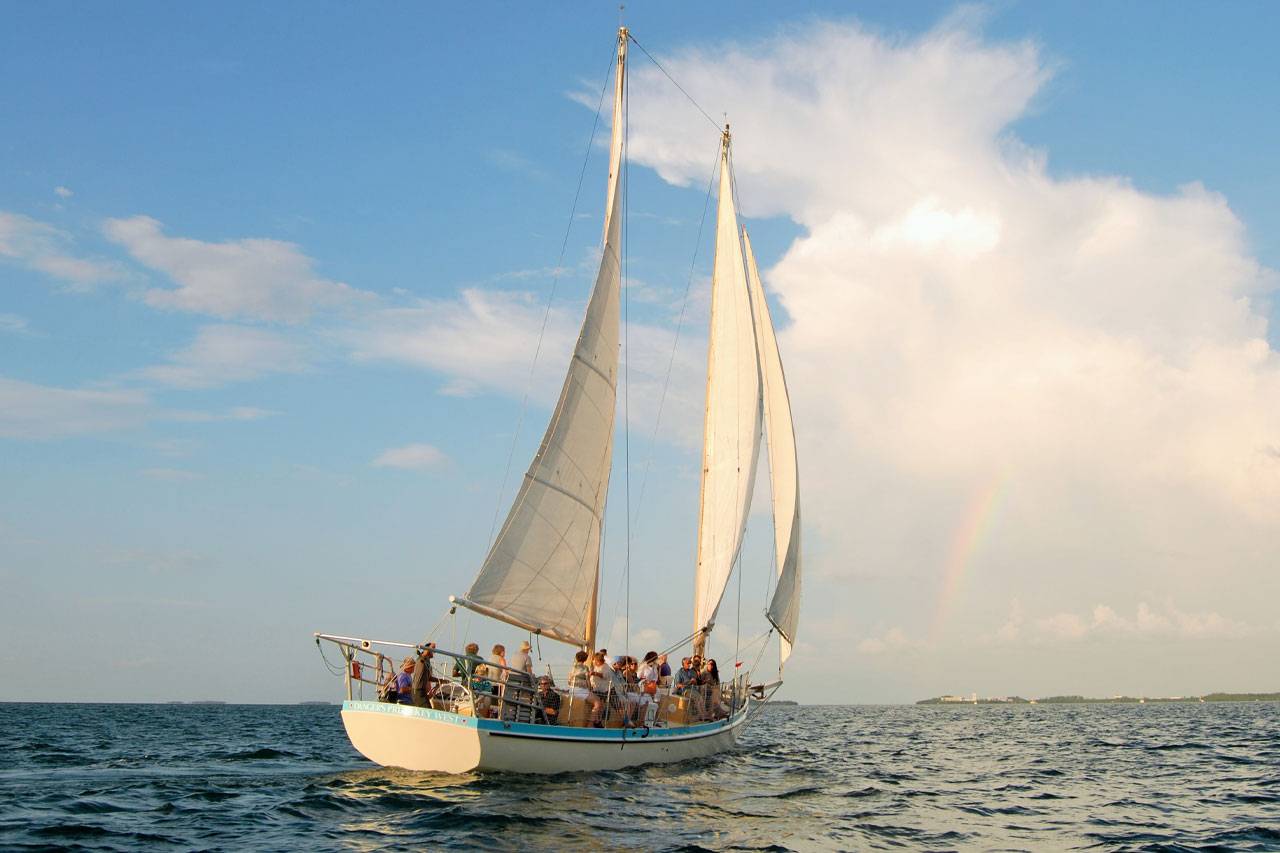 Danger's Prize is an arc-bottomed schooner built by internationally-respected wooden boat builder, Captain Reuel Parker. Originally from Colorado, Parker spent much of his childhood in Long Island – where his life revolved around boats. By age 12, he was building and restoring full-sized boats!
Exuma is an area in the Bahamas much like the Florida Keys, although Bahamaians refer to their little islands as cays. As is true of our slice of paradise, the Exuma district is known for its very shallow waters – hence why Parker named his original design after the area.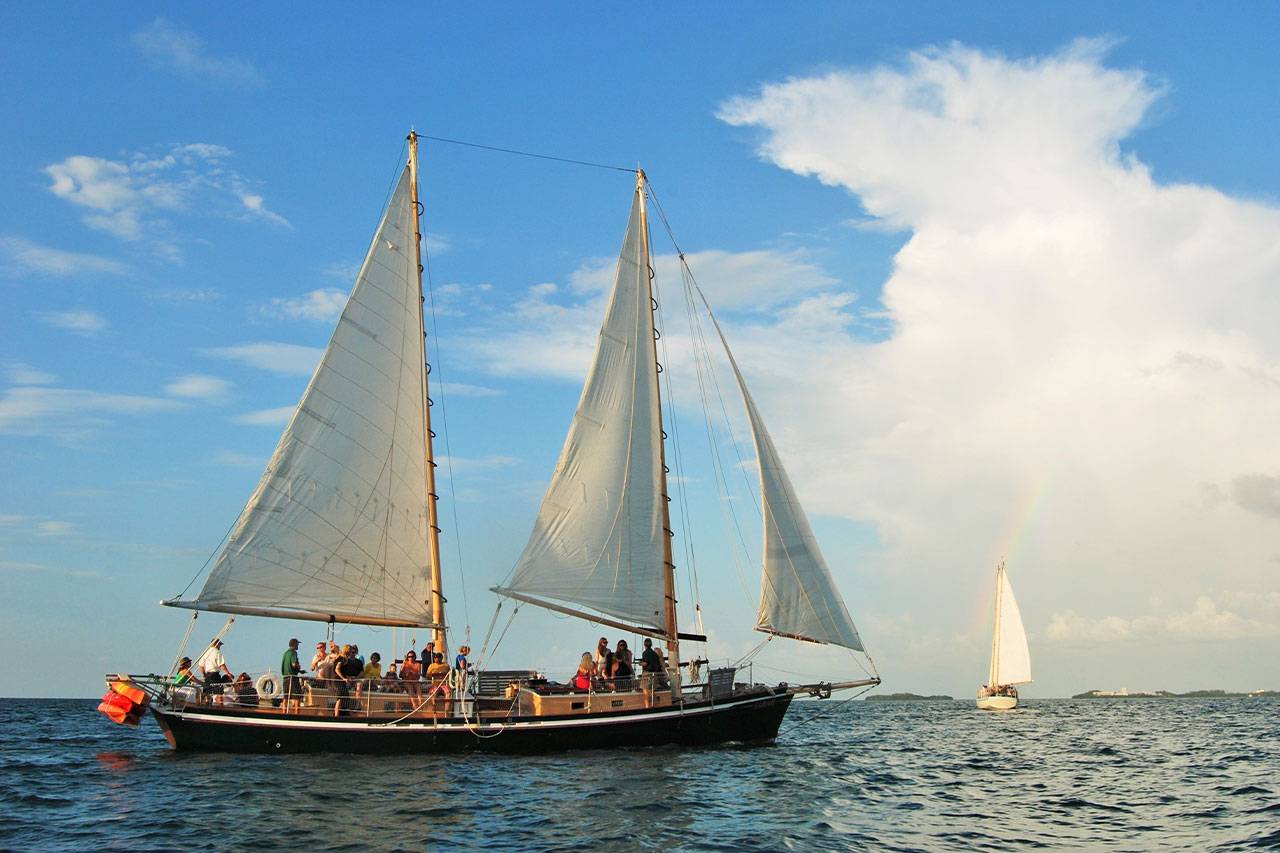 Sarah is an Exuma 52 that joined the Danger Charters family after we fell head-over-keel with Danger's Prize, her sister ship. Spacious, swift on the water, and smooth in the wind, Sarah is a big boat that sails seamlessly in shallow water.
Interestingly, Sarah was Parker's first-ever commissioned sailboat design and his first design and build in cold-molded wood. She was built to spec in Fort Pierce for an adventurous family to live aboard as they cruised around the Keys, Gulf, and Caribbean. Years later, Sarah was restored to her original glory and joined the Danger Charters family.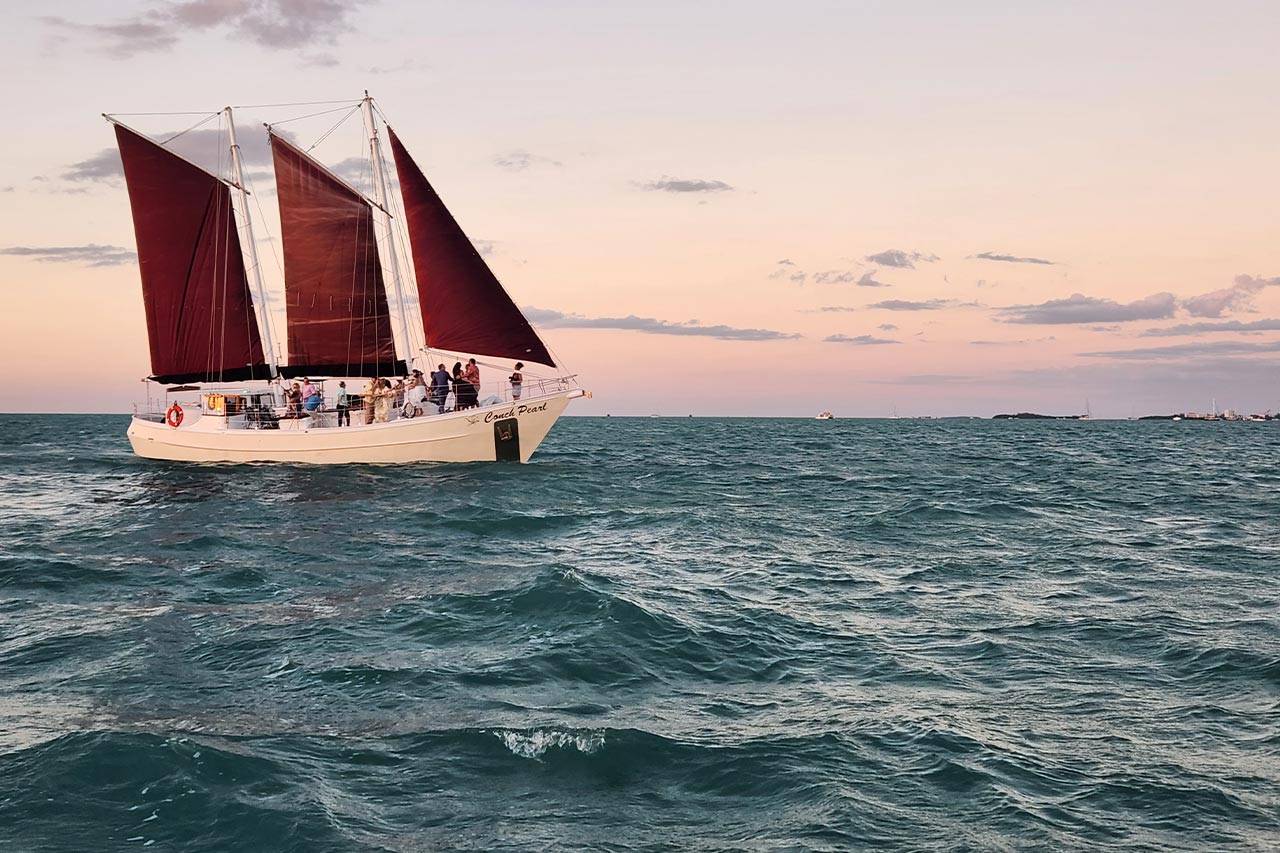 Danger's Pearl is the biggest vessel in our fleet, and also our newest member. As a mini tall ship with romantic-red sails, Danger's Pearl is an absolute beauty.
Before joining the Danger Charters fleet, she spent 20 years as a live-aboard SCUBA boat … which is why her on-deck amenities are perfect for day charters. Danger's Pearl is super spacious, making it easy for guests to spread out. She's especially great for families with young children who are used to working their wiggles out on land.
What's In A Name?
Like card players, actors, and baseball players, sailors are superstitious. Sailing lore warns against changing the name of a boat, which is how Danger Charters got its name! Some assume that we offer an adrenaline-soaked sailing experience, but the opposite is true – we always seek calm water.
Tradition says that renaming a boat demands a de-naming ceremony. This requires writing the name of the vessel on a piece of paper, folding and putting it into a wooden box, burning the lot of it, and then throwing the ashes into the sea!