Plan Your Perfect Key West Experience With A Private Boat Charter
Private Charters
Posted by: Danger Charters 1 month ago
Key West boat rides turn an ordinary beach vacation into an escape to paradise, especially when the boat you ride is a luxury shallow-draft schooner. Danger Charters has been sailing the sparkling waters surrounding Key West for more than 30 years. We offer excursions for every Key West visitor – romantic sunset cruises; family-friendly sail, snorkel and kayak adventures; all ages special cruises; and dream-come-true private charters. If you're setting sail with a sizable group, choosing a private charter is hands-down the way to go.
In this article, we'll explore the difference between a shared and private charter, address how much it costs to charter a boat in Key West, and share just five of the reasons why you should book Danger Charters for your Key West private boat tour.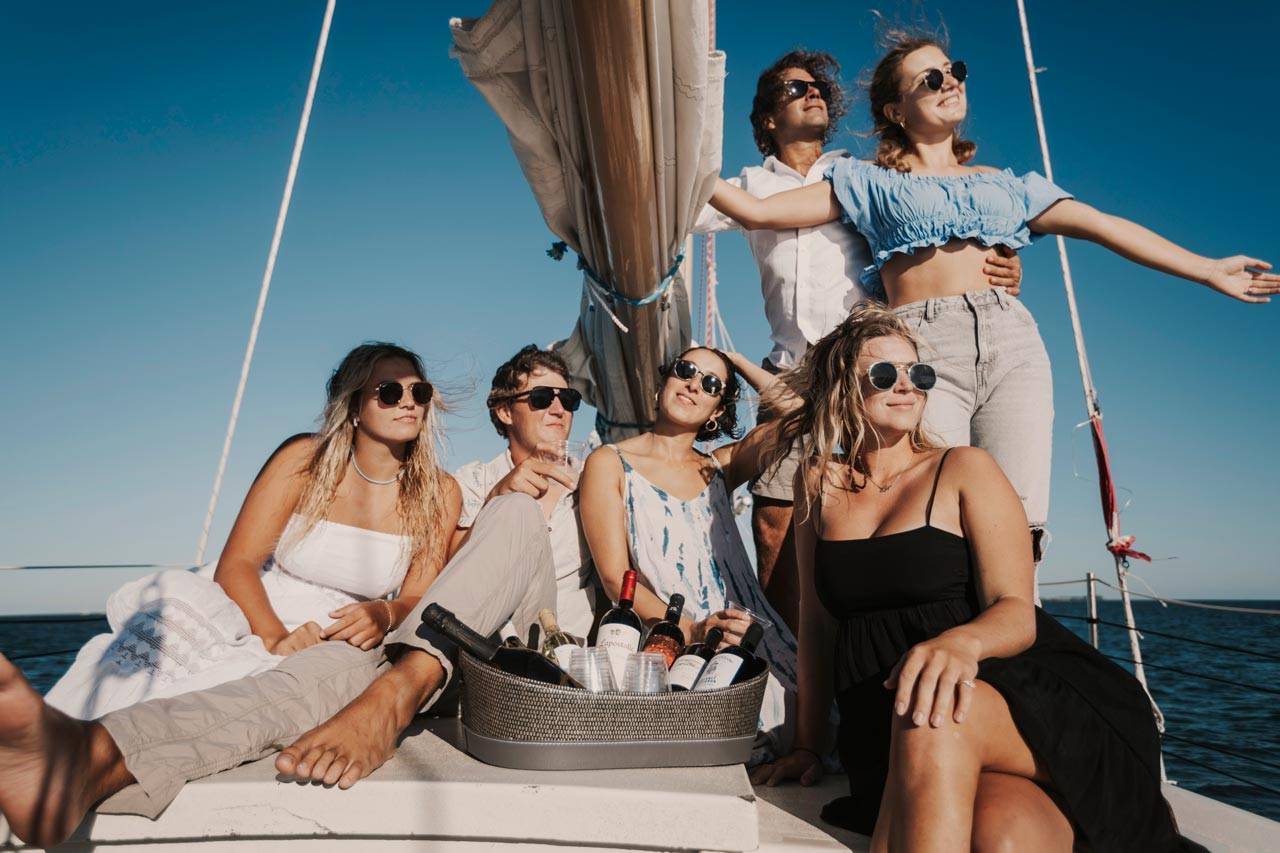 What Does "Private Boat Charter" Mean?
A shared boat charter experience involves people sharing the expense of chartering a vessel for a predetermined sailing experience. The people on board are typically couples and small groups who don't know each other before the excursion and the itinerary is preset.
A private boat charter involves affiliated people sharing a sailing experience. The people on board either know each other, such as a family, sorority or corporate team, or have been brought together for an occasion, such as a wedding, holiday party, or charitable event.
The cost of chartering the boat for a private party is usually paid for by a single entity but can be paid for by individual people on charter – sorority sisters or guys on a bachelor party, as an example. The itinerary for private boat rentals is either fully customized by those paying for the privilege of booking the whole boat or co-created with the sailboat company, using a standard package as a model.
How Much Does It Cost To Charter A Boat In Key West?
The cost of a shared Key West boat charter with Danger Charters varies depending on the excursion you choose, the time of day you select, and the age of the people in your party.
The question, "How much does it cost to charter a boat in Key West?" though is really asking about private boat charters. Booking a private sail ranges according to the number of people in your party, the itinerary and duration of the excursion, and the level of customization. Of course, the larger your group and variety of activities during your excursion, the longer your sail, and the higher your level of customization, the higher the cost.
At Danger Charters, our private charters with a predetermined itinerary start at $1,600. The max is up to you!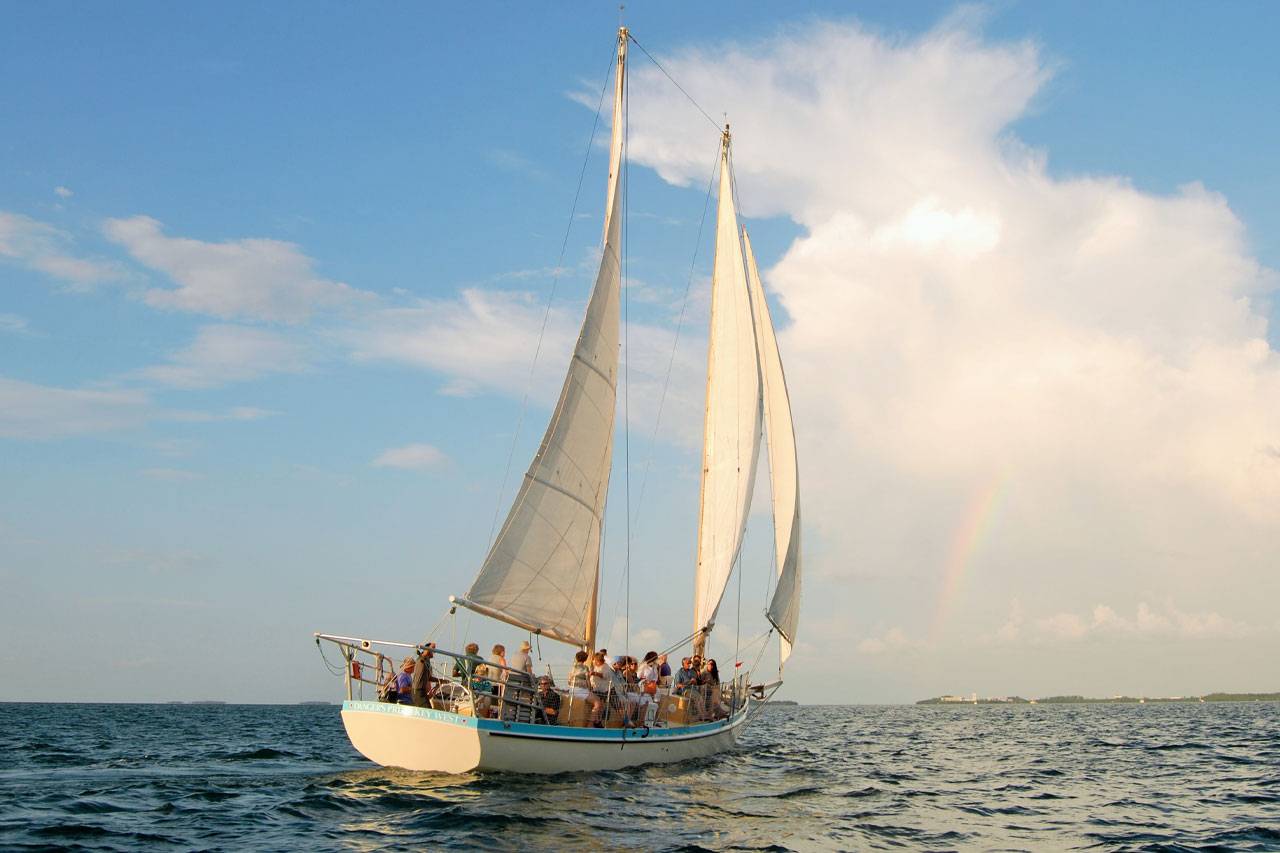 Is A Private Charter Worth It?
If you want to have your own sailboat for the day, absolutely. Key West attracts a lot of visitors, year-round. It's unlikely during any month of the year that you'll have a boat "all to yourself" without booking a private charter. Not convinced of the advantages of private boat charters in Key West? Consider these five reasons!

Exclusive

There is a time to mix it up and make new friends, and there's a time for focusing on familiar faces, family, and loved ones. When you book a private charter, the only people with access to your grand sailing adventure are those you invite aboard.
Private

Whether you're after a vibe of your own making, a safe and super fun space for confidential catch-ups, or an intimate event with only your nearest and dearest, you're guaranteed privacy when you book the whole boat.
Customized Itinerary

With a private charter, you're in charge of the itinerary. We offer private day sails, private wind and wine sunset sails, and private sail, snorkel, and kayak cruises – and you can also design your own itinerary. Want to combine tours or come up with an excursion that'll check every box for your group? Done. If it's humanly possible, we'll make it happen for you!
Curated Experience

At Danger Charters, we can customize everything, from what your guests will eat and drink and on-board entertainment, to professional photography and signature souvenirs. We have relationships with suppliers and vendors across the island – tell us about your perfect day on the water and do our best to deliver it exactly!
Hand-Selected Crew

Talking with us about your ideal day on the water gives us a sense of the perfect crew for your specific group. While every member of the Danger Charters team is passionate about customer service and educated about the history and environment of the Keys, everyone has their area of specialty.

If your crowd will be active in the water and ready to sail fast and live it up on deck, for example, and maybe even getting hands-on with sailing the boat, we'll pair you with our most outgoing crew members. Or, let's say your group is keen to learn all about our unique marine environment, then we'll be sure to send our most knowledgeable crew members to lead your charter.

Every opportunity to explore the waters of Key West is a gift and a private charter with Danger Charters is the ultimate reward. Treat yourself to a 5-star excursion you and your guests will talk about for years to come! Connect with us to make your Key West getaway the time of your life!