Danger Charters: The Perfect Key West Snorkeling Experience
Snorkeling
Posted by: Danger Charters 3 months ago
Are you ready for an adventure that will leave you walking on Cloud 9? Look no further than Danger Charters, where we offer the ultimate Key West snorkeling experience in the stunning Key West National Wildlife Refuge, lovingly referred to as the Backcountry by us locals.
Get ready to meander through mesmerizing mangrove-shaded channels, snorkel Key West's crystal-clear waters, and soak up the sweet Florida breeze on deck. Whether you're a seasoned snorkeler or an eager newbie, we've got the perfect Key West snorkeling tour for you and your family!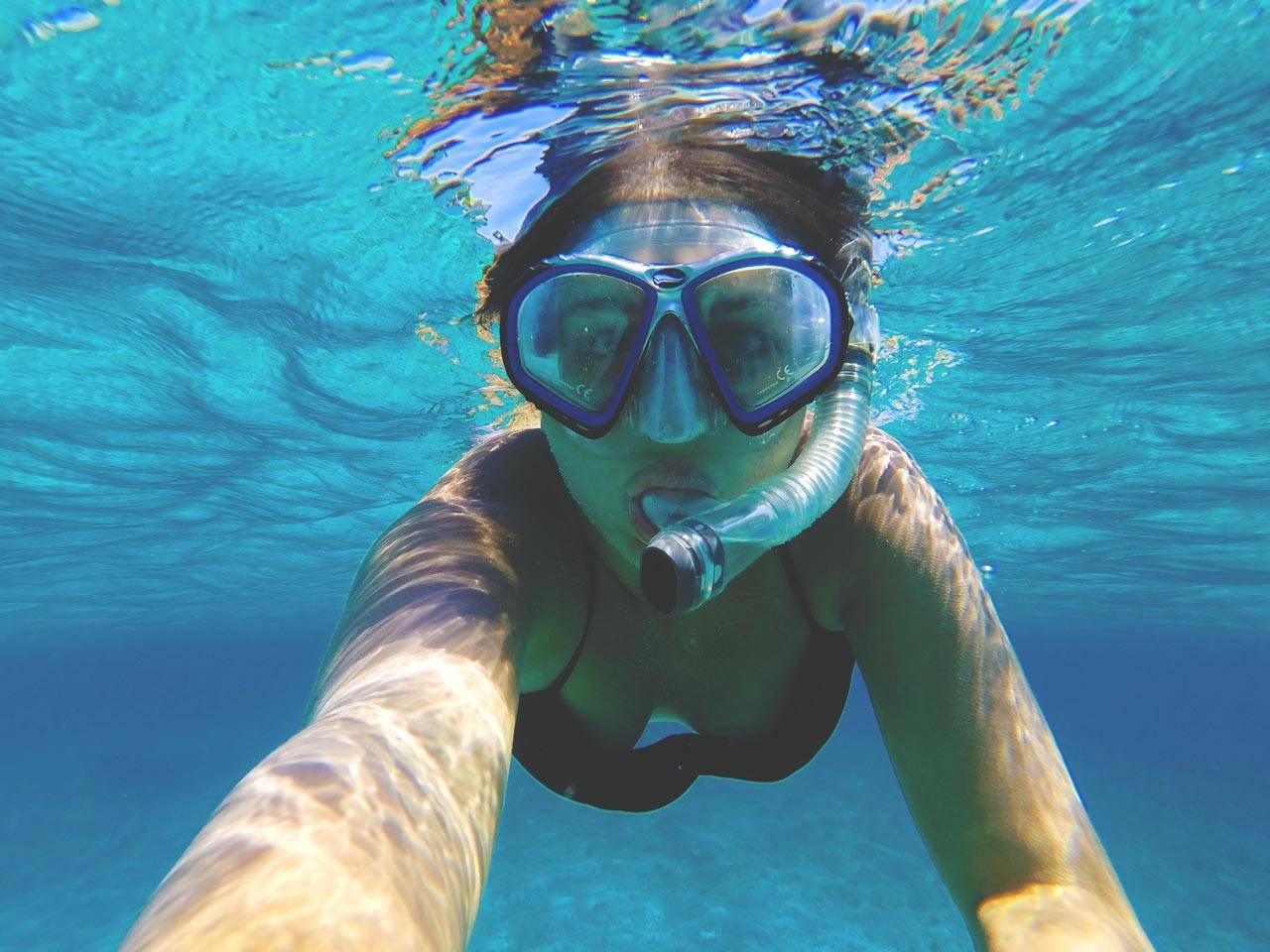 Is Key West Good for Snorkeling?
This is all but a rhetorical question – yes, there are fantastic places to snorkel all around Key West! At Danger Charters, we are partial to Key West National Wildlife Refuge for a few reasons. For starters, the water between launch and arrival is almost always calm. Not only is the sailing typically top-notch, but those who suffer from seasickness can enjoy the open water without ruining their Key West vacation day.
Secondly, the Key West National Wildlife Refuge holds the distinction of being one of the first refuges established in North America. Sadly, it's also the last remaining example of an untouched marine ecosystem in Florida. As passionate advocates for nature conservation, we understand the mandate of treating the Backcountry with utmost respect. We share with our guests the importance of appreciating and respecting this special place.
Another reason we love the Backcountry? It's a place other Key West tour operators can't seamlessly navigate like the shallow-draft schooners of Danger Charters can. Our historic boats are purpose-built to sail in very shallow water, which means we can access the postcard-perfect locations while minimizing our impact on the fragile ecosystem.
A Haven for Diverse Wildlife
Our journey through the Backcountry's 14-island, 375-mile stretch of open water reveals incredible biodiversity. Amongst and within the Backcountry's enchanting mangrove forests – where fish and other sea creatures find abundant shelter and food – are curious dolphins, multiple species of sea turtles, and the gentle giants of the sea, amazing Florida manatees.
The Key West National Wildlife Refuge also features over 200 species of fish, including snook, tarpon, and redfish, and hundreds of bird species. It's also the preferred home of the vibrant Miami blue butterfly, which is now considered to be critically endangered.
(While it's tempting to interact closely with the magnificent animals above and below the surface, remember to respect their wild nature and observe them from a distance.)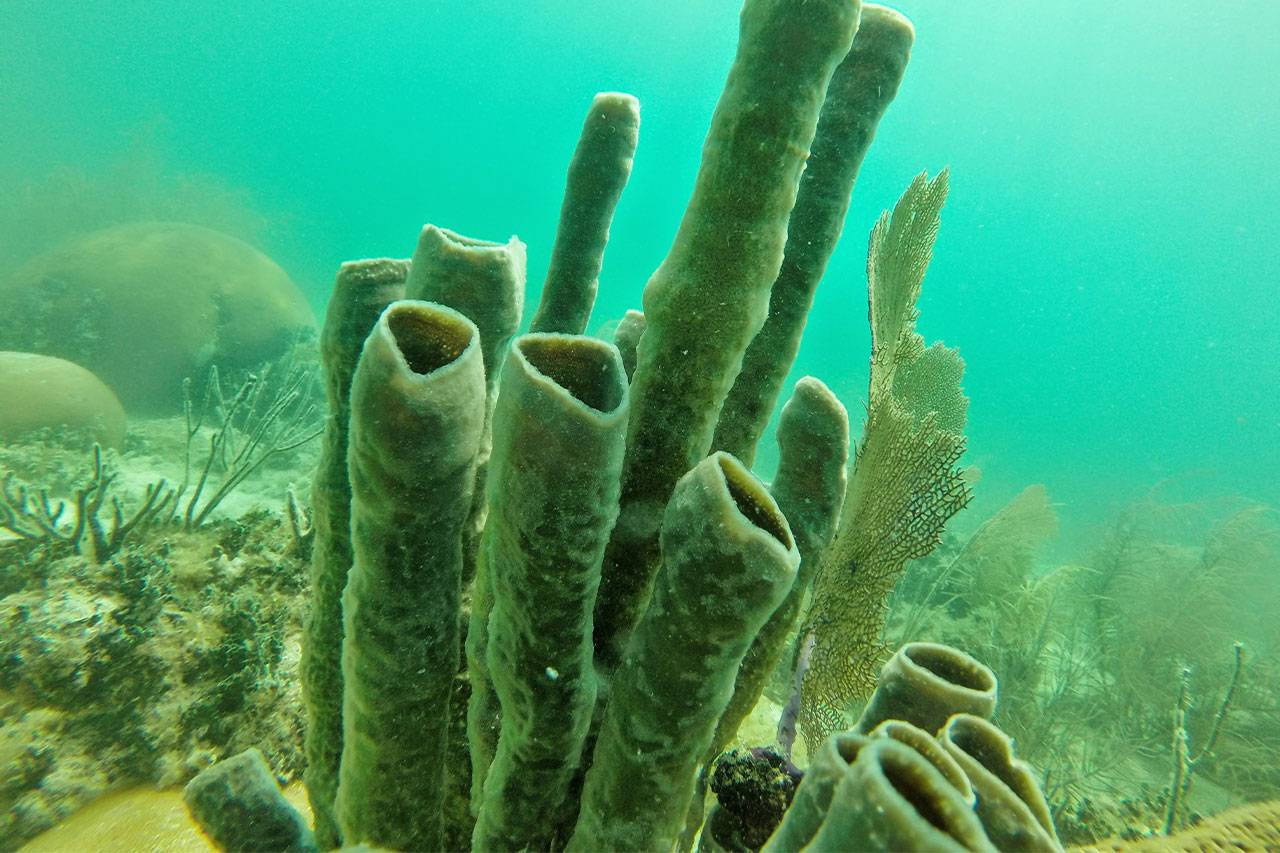 Tips for the Ultimate Snorkeling in Key West Adventure
Now that you're ready to embark on your Key West snorkeling tour, here are some essential tips to ensure you have an awesome time in the water!
Tours are the way to go.

If you're a beginner or simply want expert guidance, opt for a guided tour. The experienced guides of Danger Charters will happily provide one-on-one instruction, share their extensive knowledge of the area, and take you to the best spots for wildlife encounters. We even have a few prescription masks onboard should you need them.
Mind the sun!

The Florida sun can be intense! Bring sunscreen, sunglasses, and a hat with a nice, wide brim to shield yourself from the rays. A best practice down in Key West is to use "reef safe" or "reef friendly" sunblock, which doesn't contain harmful chemicals, and to opt for a sun shirt in lieu of lots of sunblock. (We sell both in the Danger Chandlery Store if you're interested.)
Stay fueled.

Make sure you stay hydrated and fed throughout the day to keep your energy up. You're welcome to pack drinks and snacks, but the Danger Charters crew will keep the refreshments coming.
Respect nature.

As we are all visitors to this pristine ecosystem, it's our collective responsibility to leave no trace. We insist that the folks who sail with Danger Charters treat the wildlife and our environment with the highest regard, ensuring the preservation of this natural paradise for future generations.
Bring your camera!

You definitely want to bring your go-to camera for the onboard portion of our Key West Snorkeling Tour, and we recommend bringing your underwater camera too if you have one. You'll be so glad you did should dolphins and sea cows (manatee) come to call!
What Are You Waiting For?
Key West snorkeling offers a magical experience like no other, especially when you venture into the precious sanctuary that is the Backcountry. Danger Charters provides the perfect opportunity to explore this treasured place while offering unforgettable kayaking and snorkeling adventures. The only question left is: are you ready to make underwater memories that will last a lifetime? Book your Key West snorkeling tour today!