Top 7 Key West Excursions
General
Posted by: Danger Charters 4 months ago
Once you've had an incredible Key West cruise with Danger Charters, you might be wondering what else to do with your time in the Southernmost point in the US. Here are seven of our favorite things to do in Key West!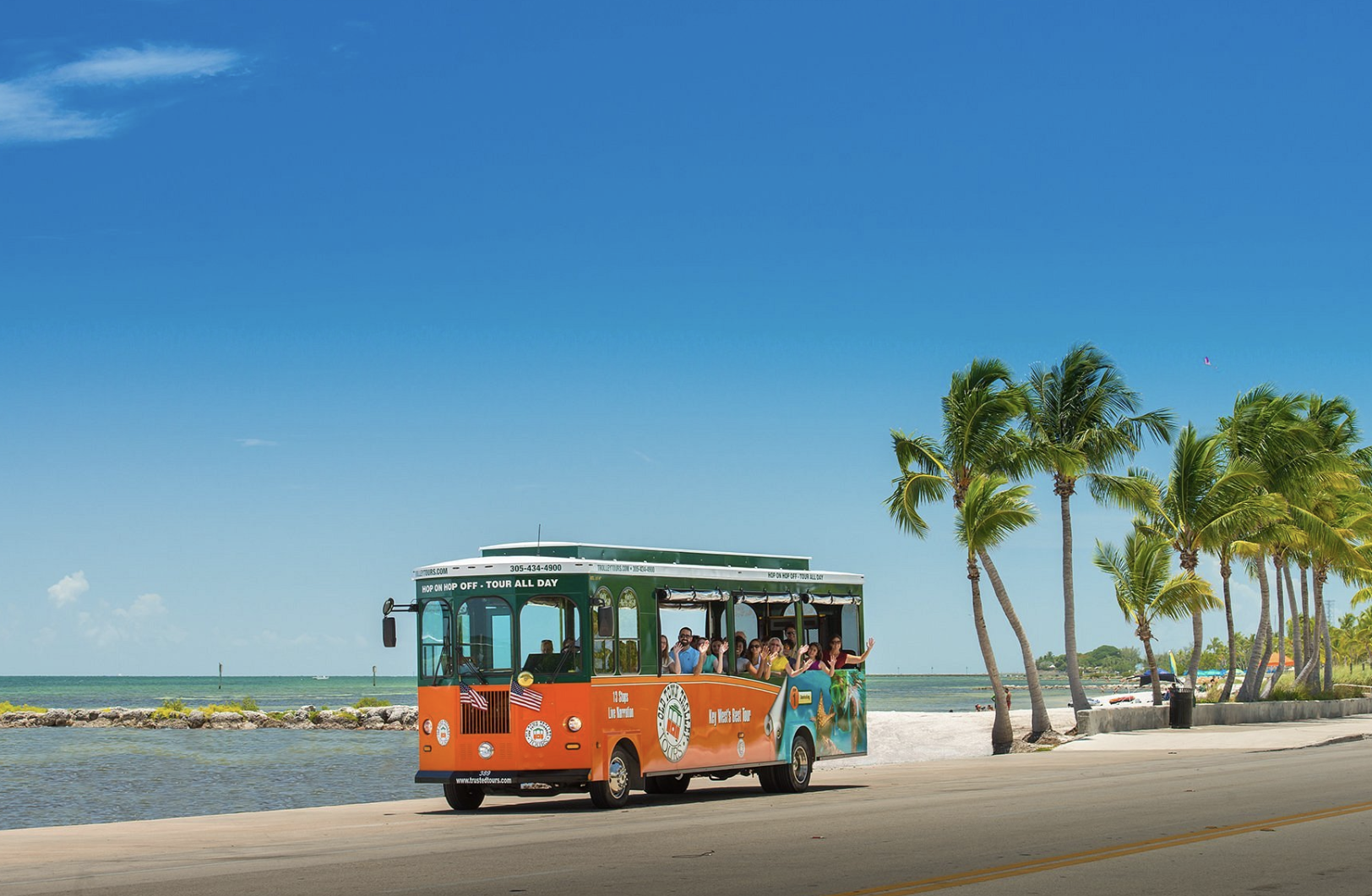 Take a Trolley Tour
Old Town Trolley Tours is a hop-on, hop-off sightseeing tour – a great way to visit Key West hot spots and learn about the history and culture of the island in a short amount of time. The tour is facilitated by expert tour conductors, covers over 400 years of history, and over – count 'em! – 100 points of interest!
The tour starts at Mallory Square and takes guests around the island, stopping at popular attractions like the Ernest Hemingway House, the Key West Aquarium, the Southernmost Point, and the historic district of Key West with its narrow streets, brightly colored houses, and shops. Guests can also get off at any stop to explore shopping, dining, and attractions on their own, and then catch the next trolley to continue their Key West tour. Trolleys visit each stop every 30 minutes.
Guests can choose from a variety of ticket options, including a one-day, two-day, or unlimited pass. The operators are so confident in the high-caliber experience they provide that this tour is backed by a 100% satisfaction guarantee.
Visit the First Legal Rum Distillery
The First Legal Rum Distillery is a great place to learn about the history of rum-making in Key West and to sample some of the region's best rum. The distillery is also a great place to take a break from the sun and enjoy a refreshing piña colada or mojito.
The distillery offers free, family-friendly (and pet-friendly!) tours about every 40 minutes between noon and 5pm daily. During the 20-minute tour, you'll learn about the history of rum making in Key West, how First Legal makes its chef-distilled rum, see the distillation process, and enjoy some free samples. You can also take a one-hour, small-group mojito class, which includes a keepsake tumbler, muddler, and bar spoon!
Before you go, be sure to check out the distillery gift shop where you can buy bottles of rum, yummy homemade rum cake, and other rum-related souvenirs.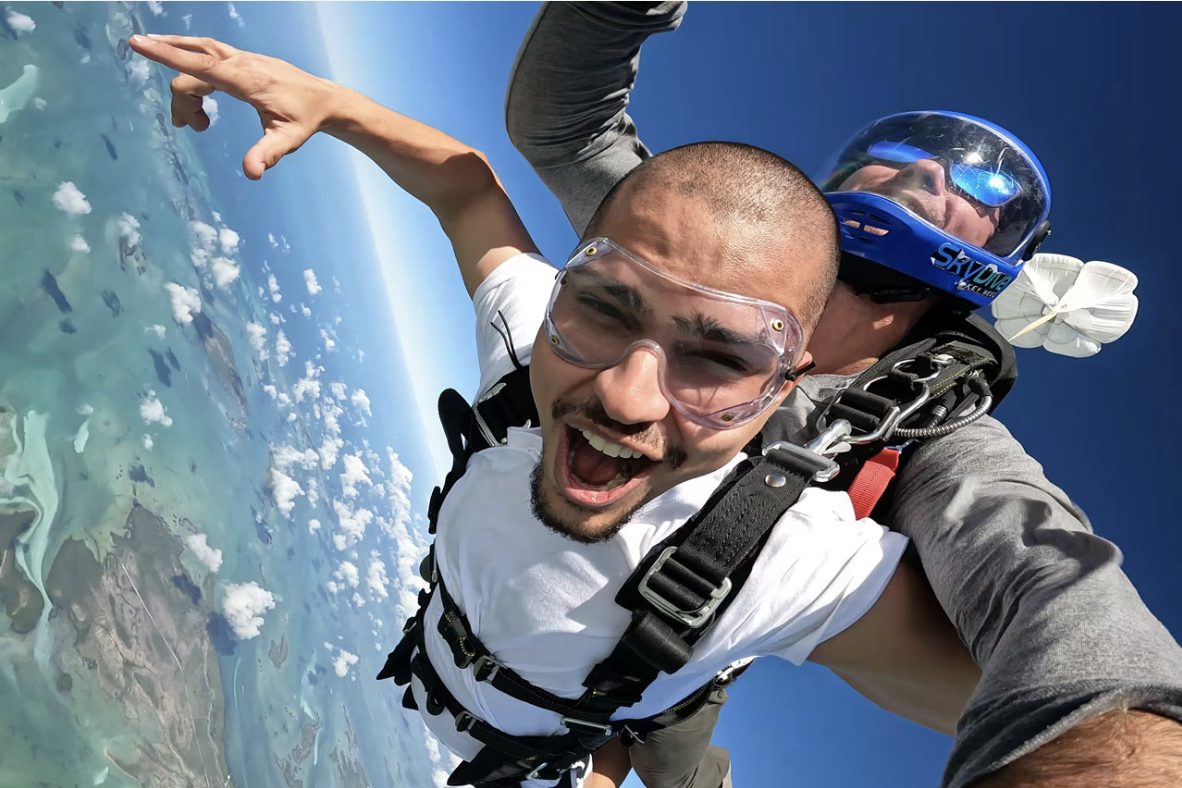 Make a Skydive at Skydive Key West
The sky-high views you'll experience while zooming over the Keys at Skydive Key West will absolutely take your breath away. This operation specializes in tandem skydiving for first-time jumpers, which means that you'll be securely strapped to an experienced instructor who will do all the work – you pretty much just relax and enjoy the ride.
The skydiving experience starts with a short training session where you'll learn about skydiving safety and how to position yourself for freefall and landing. Then you'll board a small plane and head up to 10,000 feet. Once at exit altitude, you and your instructor will leap into the sweet Florida sunshine and enter into freefall. After about 60 seconds, your instructor will deploy the parachute and you'll enjoy a peaceful five-minute glide back to the ground. It's an epic, adrenaline-filled experience you'll never forget.
Note – if you plan to SCUBA and skydive while you're in Key West, be mindful of the timing and order of activities. You can generally skydive before SCUBA without issue, but you need to wait at least 24 hours after you SCUBA to skydive. This is because of the decompression sickness, which no one wants ever – especially on vacation.
Have a Fancy Date Night at 915 Duval
Don your fancy vacation duds for delicious nibbles and sips at 915 Duval, a restaurant located in one of Key West's historic Victorian homes. Offering an eclectic fusion menu of American cuisine with a global flair, Nine One Five is known for its gorgeous burrata, butter-browned gnocchi, fresh grilled octopus, and, of course, the Key Lime Pie. Worth noting too is their creative cocktail menu and world-class wine list.
This bistro and bar has earned national and international acclaim, including two James Beard Foundation invitations, and is a favorite among visitors and locals alike. The atmosphere is casual, the dress code is casual chic, and the outdoor patio is pet friendly! Reservations are recommended, especially on weekends.
Make a Family-Friendly Visit to Dry Tortugas National Park
Dry Tortugas National Park is not only home to legendary Fort Jefferson but it's also a great place for families to visit. This epic Key West day trip offers a variety of activities that are sure to keep everyone entertained.
The waters around Dry Tortugas are home to a variety of marine life, making it a great place to snorkel or dive – there are even a few shipwrecks you can explore. The many beaches on Garden Key, the main island in the park, are perfect for swimming, sunbathing, and building sandcastles. If you prefer to stay dry, check out the park's many hiking trails which range from easy to challenging and offer stunning views of nearby islands and the Gulf of Mexico.
Don't forget Fort Jefferson! It's a massive 19th Century fort that is now a popular tourist destination. Visitors can explore the Fort's many rooms and tunnels, and they can even climb to the top of the lighthouse for stunning views of the surrounding area.
The park is open year-round, but the best time to visit is during the winter months when the weather is mild. Note that there are no hotels or restaurants in the park, so pack snacks and water. A fee is required to enter the park.
Grab a Drink at Captain Tony's Saloon
Captain Tony's Saloon is Key West's oldest bar! It's known for its live music, colorful history, laid-back atmosphere, and for being the lauded watering hole of legendary saltwater conchs (Key West locals) including Ernest Hemingway, Shel Silverstein, and Jimmy Buffet, and enthusiastic freshwater conchs ("foreigners"), most notably Truman Capote and Tennessee Williams.
The Captain Tony's building was founded in 1851 as an icehouse that doubled as a morgue. Over time, the building was used as a wireless telegraph station, cigar factory, bordello, and speakeasy before ultimately becoming an up-and-up bar in the 30s. Captain Tony himself was a character who served as Sidewalk Mayor before being elected Mayor of Key West, ran a gambling casino, and let Jimmy Buffet play on stage, often paying him in tequila. Captain Tony died in 1982, but his spirit is said to still haunt the bar.
Checking out Captain Tony's is a must for Key West visitors. The bar is open seven days a week and has live entertainment every afternoon and a live band every night. Oh, and don't forget to try the Key Lime Pie!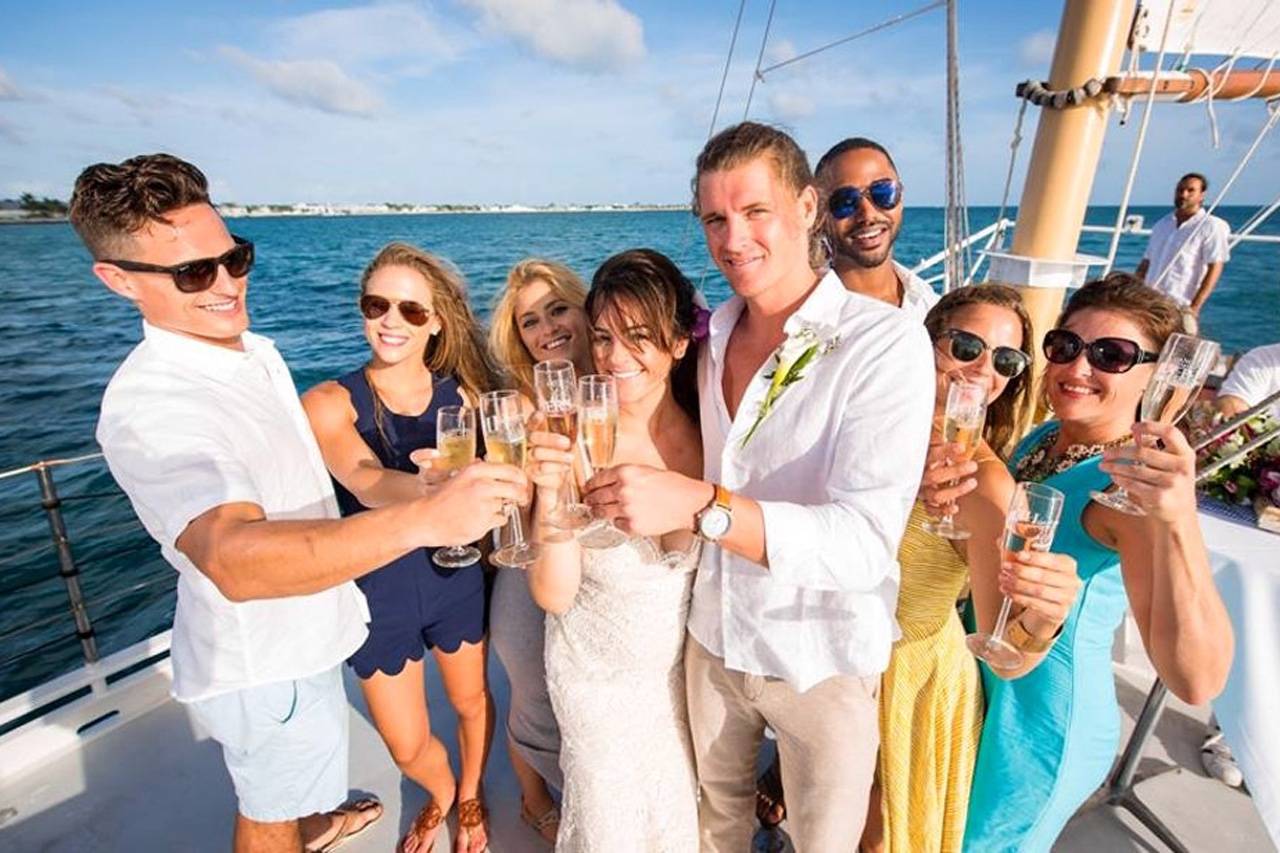 Get Married
Marriage – it's the ultimate adventure! You might not have expected marriage on a list of super-fun excursions, but it's not unusual to see folks tie the knot during their time in Key West. And what's more, Danger Charters can help you orchestrate a perfect proposal and even host the big day itself. Sounds like a dream come true, right? It is … and you don't have to leave the island to have a sun-kissed honeymoon! 
Now you know the best ways to explore Key West, let's get this party started! Book a tour with Danger Charters today! Fair winds and following seas, friends!