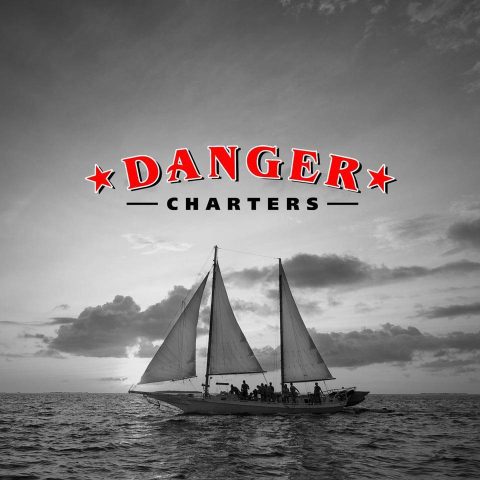 Meet Micah
Micah's advice for folks new to sailing offers the perfect summary of his personality: Try it. Do it. Love it. See the world at the speed it was discovered. 
Micah never ceases to be in awe of Mother Nature and has no shortage of great stories from the sea – sailing at night and through squalls …  swimming in bioluminescence under the stars … showing guests the real Keys while kayaking and snorkeling. When he's not on the water or in the Danger Chandlery Store, Micah's playing music. Keep an ear out for him around town!
We've been going out with Danger to the protected refuge area for a few years and have never been disappointed. This year Mary was our confident captain and Micah was a beast of a guide!  Our snorkel trip sightings included barracuda, porcupine puffer, lionfish French angel, spiny lobster, and grouper! Then our kayak among the mangroves was just as spectacular. The crew is always professional and ready to tell the stories of this amazing area. You won't regret choosing Danger!
Wendy Andeson — Google
Had such a great time with our guides, Bronza and Micah! They were very genuine and engaged with our group and they went beyond what I would have expected. They took time to chat with each of us individually and took turns snorkeling and kayaking with us. We had a pretty small group (love that Danger Charters doesn't overbook!) and they got in the water with us to help us find and identify sharks, stingrays, turtles, etc. I also really felt a sense that they wanted us to appreciate the area as much as they do. Had a great time and 100% recommend this company.
Andrea Gielau — Google
Micah was our snorkel and kayak guide. His enthusiasm and knowledge of the history and environment of Key West was evident in his attitude and desire to share it with us, which made me appreciate the experience even more. I highly recommend Danger Charters when visiting Key West.
Kimberly Hamilton — Google