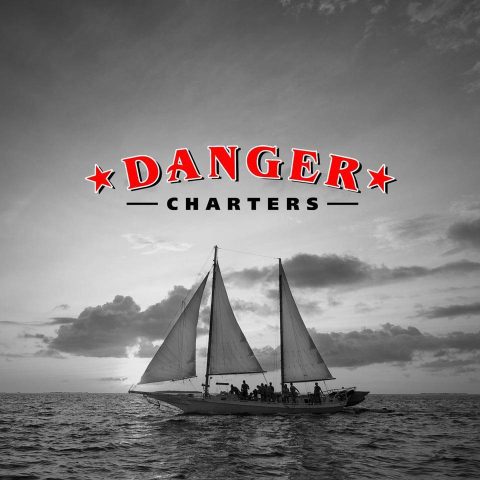 Meet Captain Joe
Joe is a passionate and highly-experienced boat captain, and also a standup comedian! No wonder most of the feedback we receive from guests includes something about his awesome sense of humor!
Joe takes great joy in sailing our shallow-draft schooners because they're light, fast, and go places most other sailboats cannot. He has no shortage of great memories from his 11+ years in the industry – one being from his second day as captain when he sailed to the Sand Key Lighthouse on the 4th of July. The wind was perfect, the snorkeling at the barrier reef was awesome, and the fireworks were fantastic. Ahhh … that's what it's all about.
I would give them 10 stars if we could! We just left Key West with our three kids and had the best time because of Danger Charters. Captain Joe was really knowledgeable and experienced sailing so we felt at ease. This was definitely our most memorable and favorite day of the trip. This is well worth the money & will sail with them again in a heartbeat!
Belinda Jobe — Google
You can't go wrong going out with these guys – if you're on the fence or just thinking about going – just do it! We did the sunset cruise with snorkeling and kayaking. It was one of the best experiences I've ever had. The crew, Anna & Luke, are knowledgeable, approachable and go out of their way to be extremely helpful and answer questions. Captain Joe was also amazing and funny.
Alison Marchman — Google
We had such a great time during our day outing with this crew! Truly appreciate how attentive they were! Joe remembered everyone's names and was hilarious in sharing the history of Key West … and Anna, well she is superwoman!
Linibelle Minaya — Google