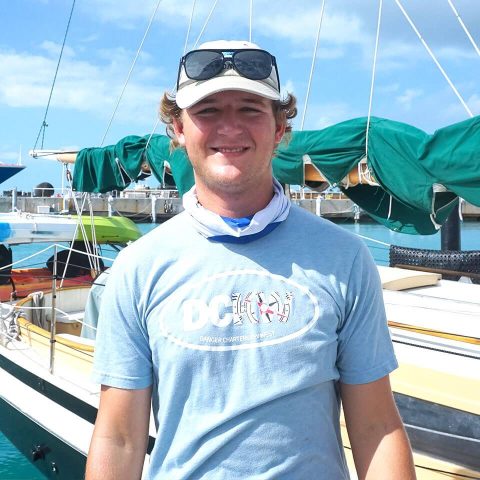 Meet Luke
Luke loves to be on the water and is super knowledgeable about the stunning marine life that surrounds Key West. Luke moved to the Keys from South Carolina a little over a year ago, so even when he's not working he's out exploring the Backcountry and waterways.
Luke's advice to those who've never sailed before is to "start sailing as soon as you can, it's very peaceful!"
Wine & Sail sunset cruise was absolutely awesome! Captain Mary, Anna, Luke and Morgan did a fantastic job of keeping us safe and entertained. Anna whipped up a great sunset for us to top it off. If you are even thinking about using "the other guys" STOP! This is the one you want!
Don Brade — Google
Dan and Luke were awesome tour guides! We had a great half-day trip with snorkeling and kayaking, and they provided snacks and drinks. You could tell they really enjoyed their jobs too – Luke gave great explanations of what we saw as we kayaked through the mangroves. Very knowledgeable, funny and welcoming to everyone on board. Overall a great experience that I will remember for a long time.
Matt Curtis — Google
We went twice during our Key West vacation. Both times took the afternoon snorkel and kayak tour. Crew was great on both trips. Special mention to Luke who kayaked us and made the day very fun. Saw plenty of coral, wildlife, and mangroves. The dolphins were especially nice on the second trip, spending quite a bit of time near us.  Great tour and company to spend time with if you have the chance in Key West.
James Knapp — Google