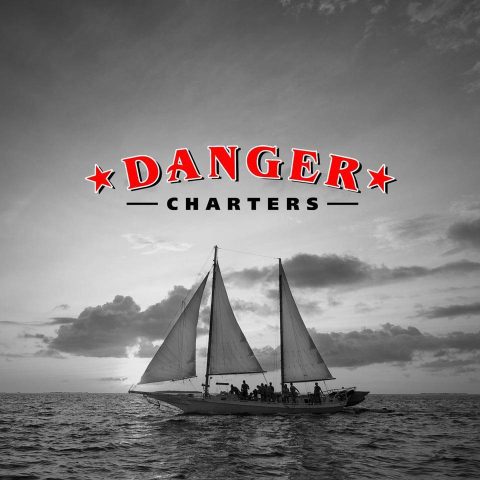 Meet Caroline
Caroline was born into a life of adventure! She's traveled the world, always returning to her home state of South Carolina, and in 2022 she moved to Key West – the ideal spot to settle for someone who's been sailing since age 12. Life is good!
On working for Danger Charters, Caroline says, "I'm on vacation every single day because I love my occupation!" Her advice to folks who've never sailed is "to get out there and do it!" There's always something new to learn with sailing, and you just can't beat the incredibly peaceful feeling when you're under sail. When she's not on charter, Caroline enjoys playing pickleball and going to the beach.
Each of the crew went out of their way to ensure the guests had a good time. Caroline wrangled a horseshoe crab so we could take a look at it while kayaking the mangroves, pointed out flora and fauna, Ally directed us to the most interesting wildlife while snorkeling and Captain Meg cracked jokes and interacted with guests, even letting them sit in the cockpit, which created a fun, inviting atmosphere. Thanks again for the fun adventure!
Jessica Warne — Google
The Wine Sunset Cruise was an incredible time! Mary, Luke, Caroline, and Olivia were fantastic hosts and knowledgeable guides. We can't thank them enough for kicking off our trip, in style! I only wish that we could have scheduled another cruise before we left!
Kristen Stewart — Google
Our group chose the schooner vessel because of its uniqueness and because the entire group was promised to be smaller at a max of 20 guests. We couldn't have been more pleased!  Capt. Meg outlined our trip and the safety and expectations of the boat; Caroline was attentive to guests on the boat and pointing snorkelers in the best direction for viewing wildlife; and Brad was a wealth of knowledge about our snorkel and kayak excursion location history. Thank you to the entire team for a relaxing and FUN day on the water!
Lindsey Ryan Harp — Google