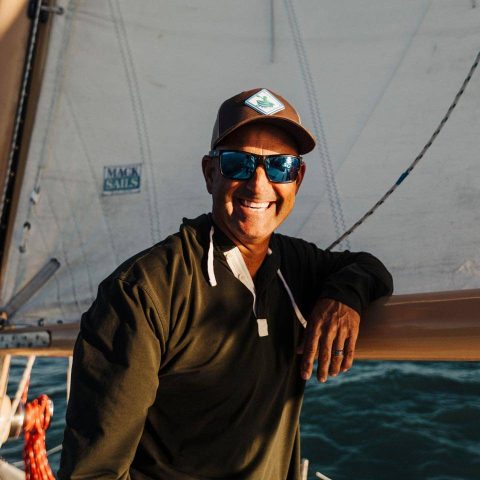 Meet Captain Haig
Originally from North Carolina, Haig started sailing at age 18 and quickly fell in love with life on the water. He spent some years in the US Virgin Islands, St. Thomas primarily, before deciding to return to the "mainland" where he dropped anchor in Key West.
Living on one boat and seeking work on another, he learned from the locals that Danger Charters was the company to work for – more than 15 years later, he's still here. Haig started as a mate, spent 10 years as a captain, and then moved into management. Haig loves the water too much to stay in the office, though, and he continues to captain our beautiful schooners.
To those who have never sailed before, Haig advises: Slow down. Enjoy life. Sail more; work less.
So I've been on many, many sunset sails. All different companies, all around Florida. This was by far the best for a calm, peaceful, and serene sail on the water during the most magical part of the day. The crew were very friendly, offering great conversation and polite interactions, but also not overbearing. This was no cattle-boat booze cruise but more of an intimate experience in which it was possible to have conversations without shouting. Captain Haig and the Danger crew lived up to their stellar reputation! They even found us some dolphins to watch as the sun sunk below the horizon!
Adam Benmbark — Google